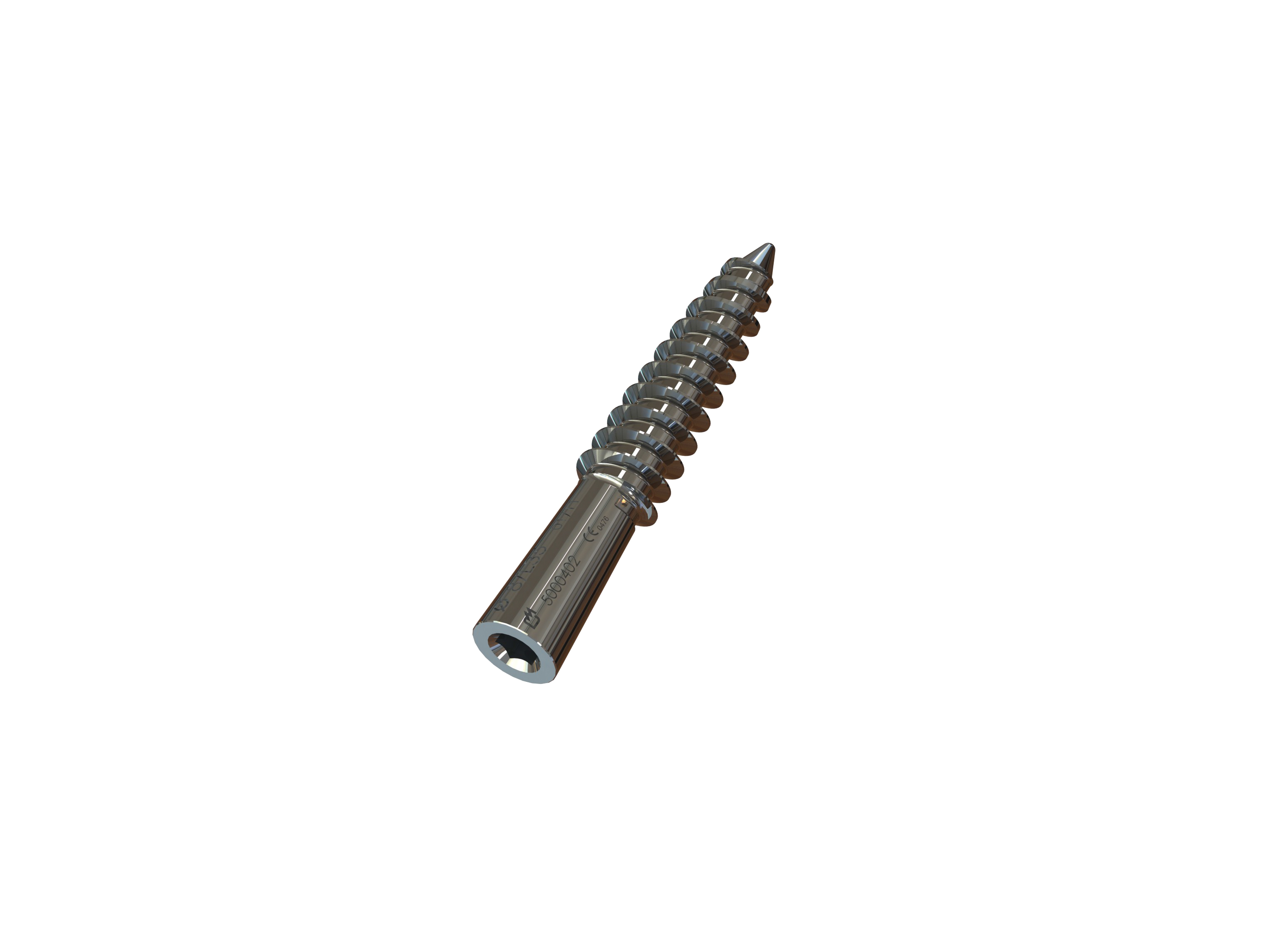 The VCA conical talus screw is used for nonunion external tarsal sinus treatment of pediatric or adolescent valgus flatfoot.
The conical screw features deep threading to grasp the cancellous bone.
Request information
The conical taper of the screw in addition to raising the talus also allows for lateralization
VCA screws are available in two sizes, small and large Ø 6mm and Ø 8 mm, in stainless steel and titanium.
Raising and Lateralization
The conical screw taper has a biomechanical advantage that permits both a raising of talus and lateralization.
Unchanged Internal Tarsal Sinus Structures
The VCA performs a nonunion of the external tarsal sinus, so it leaves all the internal tarsal sinus structures are left intact which instead are affected when nonunion internal tarsal sinus treatment is performed.
Removal is easy with the dedicated screwdriver that has an internal section that locks onto to the screw.