Certified processes and detailed control
We focus our attention on the quality and safety of our products, strictly analyzing and reducing to zero any risk of malfunction, contamination, breakage with a very high standard of quality. We use advanced systems of design, production and control, to optimize our production, eliminating the possibility of errors or defects.
We certify with the CE marking that all medical devices manufactured by Mikai, are accordance with Directive 93/42/EEC. The accurate monitoring of the production process through advanced computer systems ensures complete and continuous traceability of our devices. Our absolute respect of quality is the best guarantee of reliability.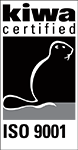 ISO 9001 quality certification confirms Mikai's focus on activities to formalize procedures that ensure high quality standards and continuous improvement, by collecting the customer's suggestions and addressing their needs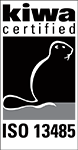 ISO 13485 certification specifies more in detail the quality management systems requirements that enable an organization to demonstrate its ability to provide medical devices and related services that meet the customers' and applicable regulatory requirements
All Mikai products are CE certified per Directive 93/42/CEE, as recently amended by Directive 2007/47/CE relating to active implantable medical devices and the possibility to commercialize the device within the European Union.
Do you want to know more about the products and services offered by Mikai?
Our customer service department will answer all your questions and advise you of the best solution for your needs